These are the new Ranks for OP, TL and EB. As you can see in the image below, the old ranks are on the left, in relation to the new names on the right. Trade Lord and Expanse Bureau have different ranks with equal levels for the tiers of Commerce and Government.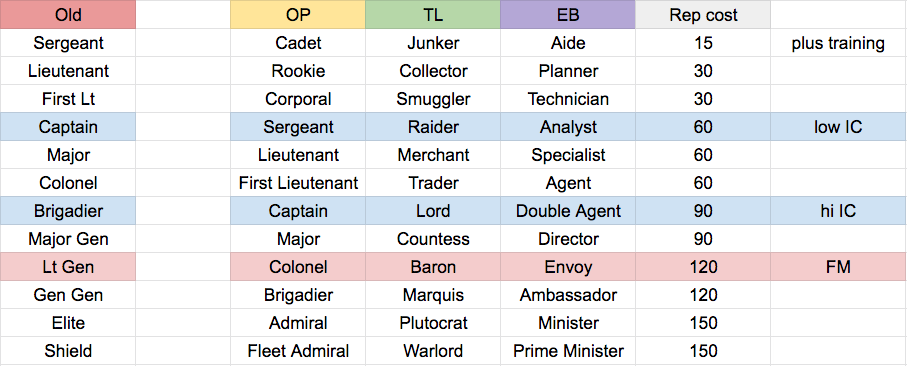 How the new system will work:
1-You will gain more rep (reputation) by playing the game, being active on the chat, forums, getting up nuked, and being member of units, Factions and Guilds.
2-The new system allows the player to choose when and how to advance in the game, (it is no longer automatic).
3-The player can spend rep to gain ranks on demand. Each rank level will have a rep price, that you can get if you already got the previous one on the tier. To start you need a minimum of 15 rep.
Am I missing any potential problems with this system?
Note: The rep system is not implemented yet.
Note 2: I'll talk about credits in a different post.